Boğaziçi University Department of Psychology Dr. Instructor Member Güneş Ünal received the European Molecular Biology Organization / EMBO Installation Grant award. Dr. Ünal will also be a member of the EMBO Young Investigator Network, which brings together successful young researchers within the scope of this award. According to the statement made by EMBO on February 20, this year, a total of 11 scientists from the Czech Republic, Turkey, Poland and Portugal were given EMBO Settlement Support. For the first time in EMBO history, a researcher from Boğaziçi University Psychology Department was awarded.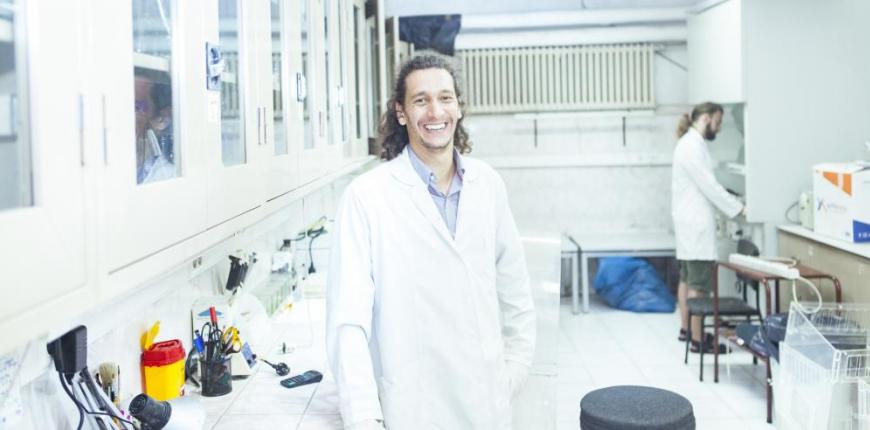 Dr. Instructor Güneş Ünal continues her studies on the neuromodulatory systems underlying depression and anxiety at the Behavioral Neuroscience Laboratory at Boğaziçi University . Güneş Ünal, who completed her PhD in neuroscience at Rutgers University (USA) in 2012, worked at Oxford University Pharmacology Department between 2013-2017. At the end of 2017, he returned to Turkey to Boğaziçi University, Department of Psychology, where he received his undergraduate degree.
Güneş Ünal gave the following information about her work titled "chemogenetic investigation of basal forebrain input to the amygdaloid complex" for which she received the EMBO Settlement Support Award :
"Our research focuses on neuronal oscillations (brain waves) in brain structures that govern emotional memory, fear and anxiety (anxiety) processes and the neuromodulatory region called the basal forebrain that generates these oscillations. We work across a wide range of psychology, behavioral neuroscience and neurobiology, using a wide variety of techniques to holistically examine brain oscillations, with their underlying biological systems and behavioral consequences.
Contemporary neuroscience, beyond understanding the general functions of different brain regions, aims to distinguish specific neuronal circuits (groups of cells) in these regions and to differentiate these circuits functionally. Our research in the Behavioral Neuroscience Laboratory consists of recently developed animal (rodent) experiments that combine behavioral techniques with chemogenetic methods to distinguish neuronal circuits, in line with this new scientific paradigm. Accordingly, we selectively inactivate specific circuits/groups of cells in the basal forebrain and evaluate animals in behavioral tests that measure different memory types and stress types. Thus, working memory, navigation, fear conditioning and extinction of different cell groups,
Basal forebrain cell groups, whose basic functions will be understood in this research program, will form a therapeutic target in the treatment of unusual acute/chronic fear-based diseases such as post-traumatic stress disorder, depressive disorders, anxiety disorders, with the development of clinical applications of selective techniques such as optogenetics and chemogenetics.
Boğaziçi University Department of Molecular Biology and Genetics has the distinction of being the faculty with the highest number of EMBO Placement Support awards in Turkey. Among the faculty members who have previously received the EMBO award, which TÜBİTAK provides financial support, Dr. Instructor Member Şükrü Anıl Doğan, Assoc. Dr. Umut Şahin, Assoc. Dr. NC Tolga Emre, Assoc. Dr. İbrahim Yaman, Assoc. Dr. Arzu Celik and Prof. Dr. Nesrin Özören is taking place.